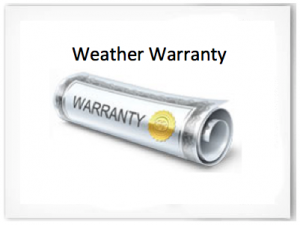 Manufacture Warranty
We warrant this product to be free from defects in material and workmanship for a period of 12 months from the date of purchase.
Weather Warranty
This hexagonal beam if purchased after January 15, 2018, is warranted against damage directly caused by hurricanes, ice storms, cyclones, snow, hail, sleet, rain, tornados, and wind  conditions. We will replace the parts that are damaged by these conditions less shipping fees for a period of five years from the date of purchase.
This warranty does not apply to damage caused by failure of the support system; only to the damage to the hexagonal beam that is caused by weather conditions when the support system has not failed. The warranty applies only to the original owner of the hexagonal beam. Specific parts damaged must be identified and photographed for warranty replacement. We will not replace an entire antenna when only some of the parts are damaged. Labor costs are not included nor any other costs associated with the process of replacing or rebuilding the beam, such as hired assistance, bucket trucks, etc. Following are exclusions to this warranty:
Damage caused by a failure of the tower, mast or support system that was not sold by this company.
Damage from falling limbs or other objects that are not part of the antenna.
Sunlight induced degradation of fiberglass tubes that have not been painted when initially installed.
labor costs in repair of the antenna.
Rental of lifts, hoists or other such costs.