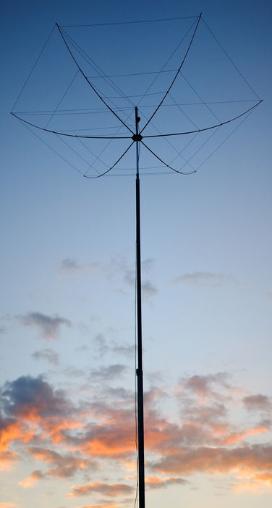 #1 HEXBEAM MAKER (3,500+ since 2009)
LIFETIME WARRANTY (see details)
GREAT GAIN (see details)

LOW SWR

LOW NOISE

2,000 WATTS

NO TUNING NEEDED

UP TO 6 BANDS

RUGGED CONSTRUCTION

MOUNT ON A PUSH UP MAST

FAST DELIVERY

PERSONALIZED SERVICE
This broad band hexbeam is the answer to your dream of a directional antenna that can be mounted on an inexpensive push up mast and in a space no larger than a garden home backyard. Mount it on your roof as many do and work DX you never even heard with your vertical or dipole. 
We will build it for you, pack the modules for shipping and you can assemble it in an hour or maybe a short evening for outstanding results with no tuning needed.
Get the
 Premium Quality
 hexbeam that performs nearly on par with a full scale two element Yagi with low SWR across all bands. The beam is available in various combinations from one to six bands and all operate with a single feed line. No traps or special resonance devices are needed.
Get your Hexbeam from KIO Technology
and move to a new level of great DX!