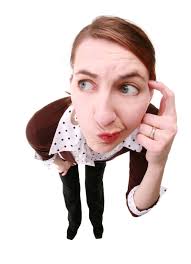 How to compare hexagonal beams?
There are a number of hexagonal beams out there that you can choose from and if you are just now getting acquainted with this new hot antenna, how do you make a choice?
Here are some considerations.
Performance   All the hexagonal beams are two element, multiband wire beams and the differences in performance are pretty much nil. So you don't need to waste time comparing esoteric data among hex beams.
Price  Of course this is a consideration. But remember that you usually get what you pay for. There is a way to get our premium quality beam and still save money by starting with only one or two bands. Then later, you can easily add other bands when you can afford it.
Quality of construction  This affects the survivability of the beam and durability. Are the components corrosion resistant? Is stainless steel used throughout? Is the insulation made of Teflon which resists heat and allows high power performance? Is the cord made of Kevlar which is stretch free? Will the baseplate securely hold the spreader arms in chaotic wind conditions? Don't be fooled into a "knockoff" of the premium quality KIO hexagonal beam.
Assembly  Will you be faced with a 1000 piece puzzle requiring measurements, cutting, tying knots, soldering, plus a lot of nuts and bolts, washers, etc? This can be fun if you are into kits but what if you just want a plug and play beam that can be quickly put together?
Customer service  You will probably have at least one or two times when you need help with the new beam. Will you get truly helpful guidance? If you are considering a beam from overseas, will you be able to get in touch with the company and will you have any language issues? What about parts later on if something breaks during a storm? How long will that take and at what shipping price?
Rapid delivery  How long will it take you to get delivery on the beam you have bought? Can you wait 4 – 6 weeks or longer and deal with customs?
Warranty and Return  What if it just doesn't work out or what if something is wrong? Is there going to be a hassle with the hexagonal beam people?