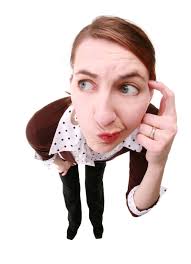 Comparison of Hexbeams in the U.S.

All hex beams have about the same gain, SWR and front/back performance despite assertions to the contrary.  See more on this here.
Most hex beams cover bands 20 – 6 meters. All hex beams will provide good SWR on 2 meters and will radiate but with little gain. The main differences among the hex beams are in the type of construction, quality of parts, difficulty in assembly and, of course, the prices. We provide below, a table of prices for the six band version of hex beams followed by a summary of each manufacturer's hex beam. Links to the websites are provided also.
DX Engineering
The expected quality of components is to be found with the DX Engineering new hex beam. But it would never be mistaken for a "plug and Play" antenna and indeed, DX Engineering presents it as a kit. It certainly is, as hundreds of parts must be assembled in a 36 page assembly manual in addition to tuning and assembly of the "pre-cut" wires. Be prepared for several days of careful work, including center post/hub assembly to ensure the antenna is plumb. When finished you will have a five band hex beam without 6 meters. The hex beam touts Ice Guard cords but these appear to be the same as the usual support cords on every other manufacturer's hex beams and offer no vertical support as true ice cords normally do. The assembly manual is downloadable from their web site and it would definitely be a good idea to take a peek to be sure you are ready for the commitment needed to put this fine hex beam together.
MFJ Enterprises
Offers several varieties of hex beam. The quality of components is consistent with what you find in other MFJ products. E.g., the wire is #18 ga bare wire instead of thicker #14 ga insulated wire of other manufacturers, wire guides are plastic clips screwed into the spreader arms instead of stainless steel, the spreader arms are thinner. The MFJ beam requires full assembly as there are hundreds of parts that must be put together by the user. A weekend, at least, will be required to assemble the hex beam.
The MFJ Hex beam is available with 30 and 40 meters (MFJ-1848) but it should be understood that these are dipoles wrapped around the frame and thus offer no additional gain. They increase the size and weight. Moreover, these bands are virtually non-directional, making rotation of these bands largely immaterial. Finally, they require a separate feedline.
MFJ offers a three element hex beam (MFJ-1856) with improved gain by a couple dB and better F/B than the two element hex beam. But for this you must have about 55% more space as it is considerably larger than the conventional 2 element hex beam. (17 ft turning radius vs 11 ft for 2 element hex beam).
Radiowavz
Offers various combinations of the hex beam bands, 6 – 20 meters.  The spreader arms are solid fiberglass rods rather than tubes as used by all other hex beam builders. Rods are stronger for the same thickness. But for the same weight, are actually not as strong as tubes. Little information is available on the quality or time of assembly of the different models.
Radiowavz offers a hex beam for all bands 40 – 10 meters but it is twice as large as the other hex beams discussed here and costs over $2,200.
NA4RR
Comes with six bands. Copies an older design of the KIO Hex beam in nearly all other particulars except the center post and the baseplate (which uses tubes rather than U bolts). A standard piece of pipe is welded to the baseplate and used as the socket for the center post making it a bit wobbly as the fit is less than snug. A number of other differences from the KIO Hex beam have been made in an effort to reduce the cost, such as the use of plastic insulators rather than Teflon. All wires and cords are fully assembled and ready to install. It is a plug and play beam and can be assembled in an hour or so.
VHQ Hexbeam
This is another copy of the of the KIO hex beam design. It doubles up on heft and weight of components that seldom fail on any hex beam but it is the same on the  component that is most vulnerable in an ice storm, which are the fiberglass tubes. The result is weight of metal that makes the VHQ hex 50% heavier than other hex beams but twice as expensive and a hex beam that is likely to be little more weather worthy than any other hex beam, in our opinion. The maker claims higher gain than other hexbeams. Some skepticism is warranted (see the introductory paragraph above.)
KIO Technology
Offers  all combinations of bands 6 -20 meters. Additional bands can be added later to any hex beam with less than the six bands. It is the first hex beam still in business and the highest quality components are used. E.g., all insulators used throughout are Teflon rather than plastic, the cords are no stretch Kevlar and the hex beam is capable of 2,000 watts power. A newly designed round center post is simpler and much stronger than previous square posts that were used. Wire guides are aluminum with EDPM rubber coating and fastened with stainless clamps. All parts are tight fitting and corrosion resistant. Mast clamps are available to make the hex beam fit nearly any size mast.  The KIO hex beam comes with a Lifetime warranty of the major laser cut, machined components and a 30 day no-hassle return policy. It is plug and play (except for assembly of the wire guides which are not pre- installed because of the need to paint the fiberglass arms) and can be assembled in an hour or so. Its fiberglass arms should be painted as should all other hex beams, requiring a little more time.
International Hexbeams
There are several hex beam makers in other countries such as the UK, Poland, Germany. Even China is now in the hex beam market. So should you consider one of these? Here are some things to think about beside supporting products made in America.
(1) The cost of hex beams made outside the U.S. must take into consideration the fluctuating exchange rate, international shipping costs, and customs fees. Most makers do not publish prices; you have to contact them by e-mail.
(2) There is frequently a long wait time for manufacture, in most cases, weeks or even, months.
(3) Technical support is important.  Can you communicate with a technical representative in English on the phone or by e-mail?
(4) Can you get parts in case of breakage of arms while installing, damage due to ice storms or high winds?
All these additional factors in your decision suggest that it is a good idea to Buy American.