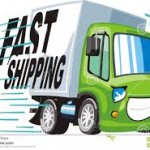 When?
Shipping is usually next business day subject to parts availability, order volumes and other conditions.
What?
The hexbeam is shipped in two cartons:
-Long box containing spreader arms and center post (48″ x 6″ x 6″), Wt 18 #
-Flat box containing all other components (12″ x 12″ x 6″), Wt 8 – 11 #
How?
-Within conterminous U.S. – FedEX
-U.S. outside the 48 states, Canada and all other international locations – USPS Priority Mail.
How much?
Shipping Rate in the 48 states for a hexbeam is $19-$49.
Check rates for locations in your shopping cart before ordering.